If you're planning an estate sale, you are likely in a position where it needs to be done as soon as possible. This time constraint can make you feel rushed and stressed, resulting in things like incorrect pricing or imperative details being overlooked.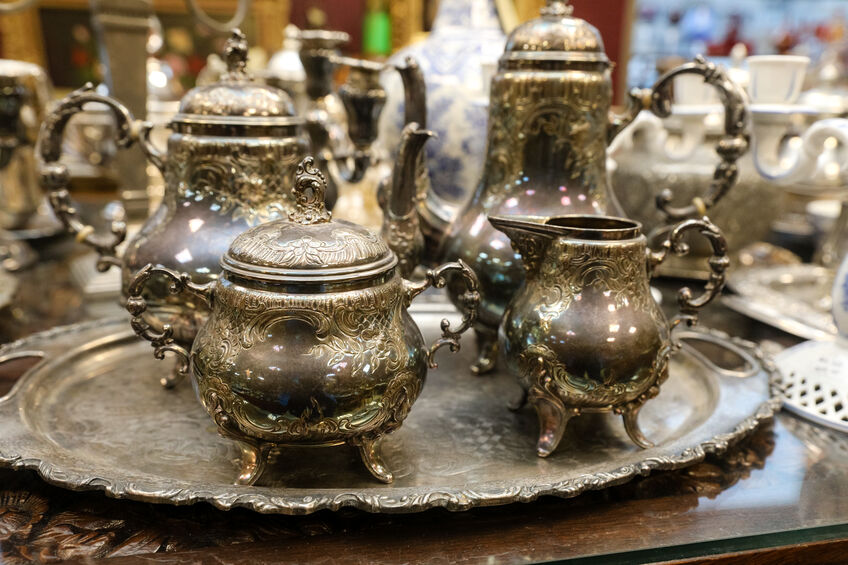 Estate sale services are a great way to ensure everything is handled promptly and efficiently. They provide many benefits, but at the root of it all, the main benefit is your peace of mind in a challenging time. Below are three of the top reasons people choose to go with an estate sale service.
Distance Doesn't Matter
We understand how hard it can be to not be present. If you can be at the estate for a few days, it's great to go through and take photos of things you want to keep or take them back with you. However, it is often the case that this cannot be done. In such cases we step up and do the work; and can assist in reviewing items with you and shipping them to you in a safe and timely manner. At B & F, we are proud to say we have dozens of reviews citing that while the family was processing their grief in faraway states, our team was diligently managing the estate.
Understanding
With our years of experience in antique, real estate, and estate sales, we meet each of our clients with empathy and understanding. Going beyond is our standard. For example, there will be items that will not sell, and you cannot keep them, but you don't want to liquidate them. Perhaps it's a sentimental dish set, furniture, or even jewelry that you want to go to a good home or to someone who will appreciate them. We understand how important it is to get those items to the right person, and in those cases, we can recommend those special items to our buyers who were not at the estate sale- ensuring your pieces will be cared for.
Less Stress
Unfortunately, estate sales are often the result of a death. If you have been tasked to get an estate in order, you are likely stressed, overwhelmed, and trying to get everything done…. all while also grieving.
With an estate sale service, you won't need to worry about dealing with pricing each piece, cleaning, setting up displays, keeping track of funds, or even being present. Being an executor can feel insurmountable, and at B & F, our goal is to ensure the estate sale is a stress-free experience. We offer complimentary consultations and assessments with no obligation. From there, we will stage the home, take professional photos, and advertise your estate sale online and within our network of buyers. If needed, we also offer premier real estate services.
After over a decade of providing our expert services, we can confidently say that hiring a team of professionals is the best way to go about estate sales. If you're looking for estate sale services in Broward, Palm Beach, and Dade County, Florida, look no further than us here at B & F Estate Sales! We take a customer-first approach and have many glowing reviews citing our exceptional service and attention to detail.
To learn more, visit us online or call us at 954-401-2222!