An estate sale can be stressful, unless you have the right help.
At B & F Estate Sales, we make it so that you are completely hands-off of your estate sale, leaving the hefty responsibility to the professionals—us!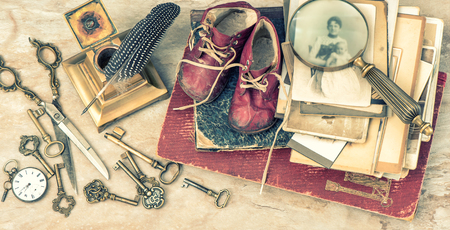 1. No need to declutter
Although it isn't necessary, some feel the need to clean up around the house.
So, whether you clean or leave it be, it is essential that you refrain from decluttering.
That means old books, vintage furniture, and hidden collectibles are to stay put.
2. Identify items you are keeping
The only thing we do need from you is for you to identify the household items you would like to keep from the estate.
Either take them out of the house entirely or mark them in an obvious fashion so that they stay unaccounted for during the consultation.
3. Have a consultation with us
It's time to bring in the professionals.
As industry experts, we will be able to make informed decisions on what to keep and what to toss, understanding more the value that each item holds. Bringing professionals in will help to ensure you get the most out of your estate sale, which is our goal.
We will want to familiarize ourselves with the space, checking out every room, even the crawlspaces, basements, and closets.
At B & F Estate Sales, we have the experience necessary to make every antique, on-site and invitation-only estate sale a success.
We bring something new to the table, using our expertise to achieve maximum returns for our clients while keeping our competitive edge in the market.
4. Organize your inventory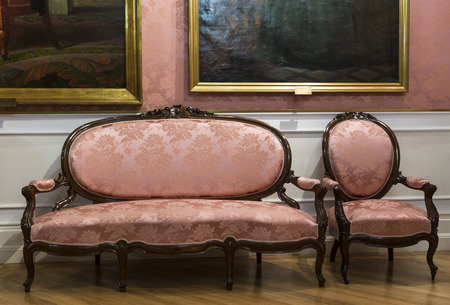 We'll carefully organize your items into categories that make sense for an efficient estate sale, ensuring that no stone goes unturned.
5. We set a timeline
In order to be the most efficient with this sale, we will need to know if there is a deadline hanging over your head for when the property needs to be emptied.
Other than that, we will plan the dates of the sale and execution with that deadline in mind.
6. Get appraisals on antiques & vintage valuables
Within an estate, there are many opportunities for collectibles and lost valuables to pop up.
The items that seem of greater value will be evaluated and priced to sell.
7. Price your items
Once the items you are selling items have been determined, our team provides expert service ensuring that they are valued properly.
And it's essential that your items are both priced accurately and researched within the market you're selling in.
8. Display the items
A house's worth of items can be, well, overwhelming.
But we don't want your buyers to feel that way—so your estate sales company will organize and display your items to support the shopper's journey throughout the house.
9. Advertise the estate sale
There won't be a sale without any shoppers, so advertising is vital.
Many estate sale companies will run a few ads, but at B & F Estate Sales, we will establish a marketing plan, accessing our wide network in the industry to properly advertise your sale.
10. Decide on post-sale actions
There will be items left unsold, and though we will gladly take care of them—whatever you choose—it's up to you to decide what should happen with them.
After the sale, we could put the remaining items up for bid and take the rest away, or perhaps you plan on donating them.
No matter what, we will be sure to have a conversation about your options and choose the right avenue for you and your family before the cleanout services commence.
When you work with B & F Estate Sales, we understand your unique situation and tailor our services to meet your needs.
Give us a call at 954-401-2222 today to learn more about our on-site estate sale services!