An estate sale can be stressful and doing it all by yourself can be overwhelming.
That's why in South Florida, B & F Estate Sales makes it easy for anyone to host an estate sale, with hands-off, full-service, turnkey solutions. We've assisted in hundreds of estate sales over the years, and always create value with our simple process.
To easily get the most out of your property, follow our simple estate sale checklist to ensure success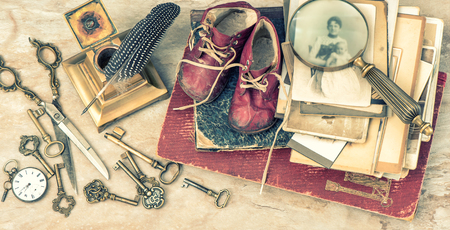 1. Don't Declutter
Although it isn't necessary, some feel the need to clean up around the house.
So, whether you clean or leave it be, it is essential that you refrain from decluttering.
That means old books, vintage furniture, and hidden collectibles are to stay put.
2. Identify What You Are Keeping
Of course, there are some things, like jewelry, furniture, and other heirlooms that are simply too difficult to give away. We understand this, so before you start the liquidation process, you must take any items that you are keeping away from the house entirely or mark them in an obvious fashion before a consultation or estate sale.
3. Have a Consultation with B & F Estate Sales
It's time to bring in the professionals.
As industry experts, B & F Estate Sales can help you make informed decisions on what to keep and what to toss, before appraising your valuables and pricing them to sell.
We help heirs, executors, and families get the most out of an estate sale by providing an expert onsite to help explore the space and check out every room, including the crawl spaces, basements, and closets for potential value.
Offering full real estate services and antique auction assistance, our on-site public and invitation-only estate sales are designed to maximize returns for clients in South Florida.
4. Organize your inventory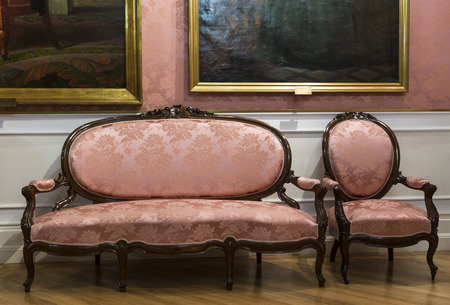 After a consultation, we help our customers carefully organize their items into categories that make sense for an efficient estate sale and ensure that no stone goes unturned.
5. Set a Timeline
Offering flexible services to meet customer deadlines, we plan the dates of an estate sale and establish a schedule to complete everything that needs to be done before and after the on-site event.
6. Get Appraisals on Antiques & Vintage Valuables
Throughout an estate, there are many different items that can be valuable within separate niche markets. We help by leveraging a network of experts to get the best appraisal for vintage items like coins, clothing, jewelry, and more.
7. Price your items
After an appraisal for specialty items, it's time to price every piece of the estate that will be sold. Our team stays up to date with market research and trends to accurately price items to sell for maximum value.
8. Display the Valuables
With price tags attached, our team then helps stage a home with all of the items in the estate displayed in an attractive way designed to appeal to potential buyers.
9. Advertise the Estate Sale
To get people in the doors on the day of the sale, we then establish a marketing plan and advertise the estate sale in newspapers, and throughout our wide network of partners and buyers.
10. Decide on Post-Sale Actions
As there will be items left unsold which we will gladly take care of, it's up to you to decide what should happen with them. After the sale, we can help you donate any remaining items or place the unsold valuables up for bid in an online auction.
When you work with B & F Estate Sales, we always make sure to understand your unique situation and tailor our services to meet your needs. No matter how small or large the estate being sold may be, we are here to help make the process as easy and profitable for you as possible.
Give us a call at 954-401-2222 today to learn more about our on-site estate sale and cleanout services!