If you have an abundance of items that you want to sell, a professionally organized and advertised estate sale will help you do just that.
From tiny trinkets to large credenzas, an estate sale will be worth it, especially if you hire an estate sales company, making the process hands-off with very little stress. (Sounds nice, right?)
Whether you're dealing with a passed loved one's estate or are downsizing your home, there are many reasons why you will not want to take on this task yourself. An estate sale will provide you with an easy transition to your next step as well as extra cash to finance it.
Getting your estate in order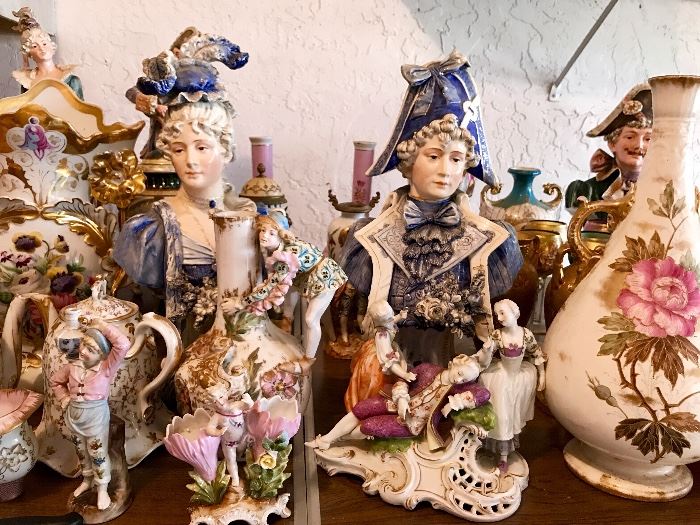 It's essential that you know what you have before you start selling it all.
Expert Tip: Don't get rid of anything!
Yes, be sure that you don't toss any belonging that you deem "worthless."
Those items may actually be of value so keep everything as-is until a professional conducts their walk-through.
Pricing your estate items
With experience as estate sale and antique dealers, the Staskowski Team at B & F Estate Sales have an eye for detail and value.
That's why it is our goal to price your items accordingly and strive to sell your valuables at the highest value possible in today's market.
You will not need to stress or worry about the evaluation of your items when you have our trusted team of experts on your side.
Presenting the merchandise at your estate sale
Since the estate sale takes place within the estate, it's essential that we utilize every part of the home to display the tagged merchandise. This way, shoppers will be able to view everything with ease.
Your house will most definitely seem to fill up with items and fast, but you want everything to be seen from the rustiest tools to the gleaming crystal.
We will strategically display your items along an estate sale shopper's journey, getting them noticed and sold, quickly and efficiently.
Getting people in the door
Your estate sale can only be a success if you have shoppers to attend.
If you have the right help, that shouldn't be a problem…
We will access our different advertising outlets to spread the word about your on-site estate sale.
Finding the right estate sales experts
There are plenty of estate sale companies in South Florida and Fort Lauderdale, but it's truly about finding the right team that works for you.
These professionals will take on the responsibility of the sale and give you the best opportunity to see substantial revenue from the items within your estate.
Handling everything from planning to post-sale cleanout, a bright team of professionals can make all the difference, bringing years of experience and expertise to your sale.
At B & F Estate Sales, the dynamic Staskowski Team brings their experience as estate sale and antique dealers to the table, working to get you the highest return on you or your loved one's valuables.
Want to work with us on your estate sale in South Florida?
Give us a call at 954-401-2222 today!