If you need to liquidate a home full of possessions for maximum value, a professionally organized and advertised estate sale will help you do just that. From tiny trinkets to large credenzas, an estate sale will be worth it, especially if you hire an experienced company to assist in the process.
Whether you're dealing with a passed loved one's estate or are downsizing your own home, there are many reasons why selling your valuables can be stressful, and B & F Estate Sales is here to make the process as hands-off and easy as possible.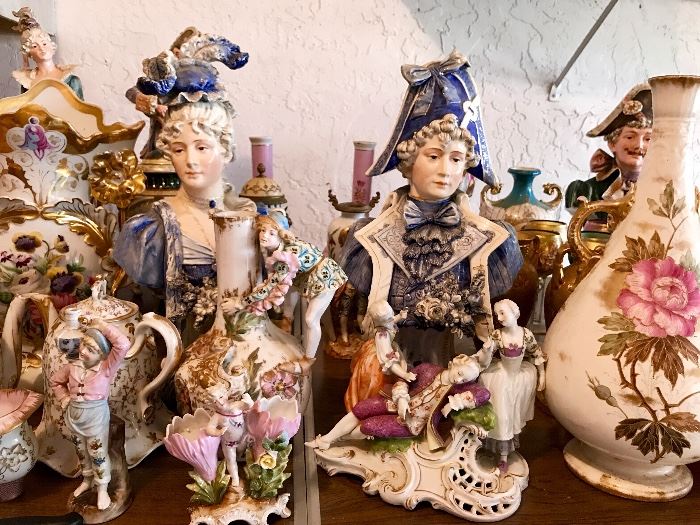 Getting Your Estate in Order
While many people rush in to "get an estate ready" to sell, the truth is that you really don't have to prepare anything when working with us. In fact, we advise you to not get rid of anything before working with a professional, even if you think some of the belongings may be "worthless."
Therefore, in order to get your estate ready for a professional sale, we recommend leaving everything as-is and letting our experts do the work for you.
Pricing your Estate Items
Through decades of local estate and antique sales, the Staskowski Team at B & F Estate Sales has developed an eye for detail to help price items with the highest value possible in today's market. We keep up to date with the latest real estate and antique trends
Presenting the Merchandise at Your Estate Sale
To ensure success, we utilize every part of the home to display the tagged merchandise during an estate sale. This way, shoppers will be able to view everything with ease. We will strategically display your items along an estate sale shopper's journey, getting them noticed and sold quickly and efficiently.
Getting People in the Door
Of course, your estate sale can only be a success if you have shoppers that attend. And with our help, that is never a problem. To create a buzz among buyers, we access many different advertising outlets to spread the word about our on-site estate sales.
Estate Sale Service Experts in South Florida
As there are plenty of estate sale companies in South Florida and Fort Lauderdale, it may be difficult to truly find the right team that works for you.
At B & F Estate Sales, the dynamic Staskowski Team brings their decades of experience and local expertise as estate sale and antique dealers to the table, always working to get the highest returns for our clients. Handling everything from planning to post-sale cleanout, our bright team of professionals can make all the difference when clearing out an estate.
Want to work with us on your estate sale in South Florida?
Then give us a call at 954-401-2222 today!