Even if you are working with an estate sale company, learning about how your items are valued and priced can help you understand the process better.
What can affect estate sale pricing?
There are a few key factors that can influence the price of an estate sale item:
Timing: When you choose to hold your estate sale should be determined by the time of year it is and how it relates to your inventory. Christmas décor will sell more in the fall than the winter!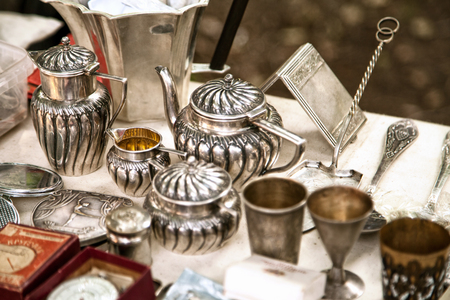 Demand: Are some of the items you are selling in high demand? Or are they not so sought-after household item?
Once you determine the demand of your items, you'll be able to price them accordingly.
Condition: Dirty and damaged items are not what estate sale shoppers are there for.
The condition of the item will weigh heavily in deciding an appropriate price.
Desirability: Popular brands and collectibles may earn a higher price tag at an estate sale based on the rarity and uniqueness of the item(s).
Forced Liquidation: If you only have a short amount of time to sell before liquidation, then your estate sale will be shortened, and your prices dropped.
Talk to an estate sale professional
Your estate sale company will be composed of a team of industry experts who can evaluate the value of your items.
The credibility and reputation a professional brings to the table will also help you justify the price when a buyer is looking to haggle.
Speaking of haggling…
No matter the pricing, people will be looking to haggle.
However, most estate sale companies have a pricing structure in place that will discount items throughout the course of the sale.
There's really no budging when it comes to prices, and smart estate sale shoppers should know that.
Looking to arrange an invitation-only or on-site estate sale in the Fort Lauderdale and South Florida area?
Call on the talented team at B & F Estate Sales. We have over 30 years of experience in estate and antique sales and understand the market like no other.
Contact us today to set up a complimentary consultation!