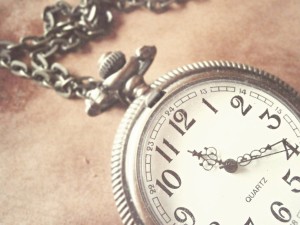 I think it's fair to say that while the younger generation might not be familiar with collecting, there are plenty of people in this world that treasure their collectibles  which can range from old coins to buttons. Most elderly couples acquired items in their day that are now worth a good deal of money or serve as the perfect accompaniment to a collection. For true collectors, estate sales are equivalent to hitting the jackpot.
2013 is going to see many new, as well as reoccurring collecting trends. Collectible experts say this will be the year of quality over quantity. You can see what they mean by taking a look at the collectible trends below, courtesy of Business Insider.
1. Swanky timepieces, like Grandpa's classic pocket watch.
2. Fine wines of varying tastes. The wine bottles themselves are also a great item to collect.
3. Contemporary and modern art. Buying art from a gallery can set you back many thousands of dollars. At an estate sale, you can purchase a contemporary piece of artwork for much less.
4. Pre-20th century wooden antiques. Wood never seems to depreciate, which means collectors greatly appreciate its value.
5. Demand is going to be high this year for fine China dinnerware, whether it's a whole collection or singular piece.
6. 1950s and 60s colorful décor. Furniture and knick-knack pieces add character to a home.
7. Fine jewels and precious metals are finding their ways into jewelry boxes all over the world.
8. Firearms and military paraphernalia are timeless, and evoke emotions from periods past that have helped to shape the nation.
We have seen many of the below collectibles in the estate sales we coordinate and although it is common for the family of the departed to hold onto heirloom items, you never know what you'll find. Remember that old saying, "One person's junk is another person's treasure!"
*Image Courtesy of http://shikililu.deviantart.com/