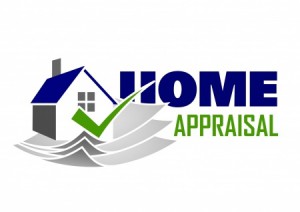 Is an appraisal worth the time and money if you're selling your home? Yes, it is. A professional, licensed appraiser will alert you to key things you can do to increase the value of your home before putting up a for sale sign.  For example, making a few affordable repairs can help increase your asking price.
The appraiser provides you with an accurate ballpark figure of what your home is worth in today's market, as he or she checks the condition of your home and can compare it to similar properties in the vicinity to give you an accurate estimate of what someone might be willing to pay for it.
Appraisals are also a good idea if you're "on the fence" trying to figure out whether or not you want to sell your home. If it's appraised for more than you expected, sell it. And if it's less? Wait a while and get your property in order so that you can maximize the value of what is likely your largest asset.
A residential real estate appraisal is also a security tool used by lenders to establish the market value of a property. In other words, it's an impartial look by an neutral party at what you're trying to sell as it compares to neighboring structures, instead of you just pulling a number out of thin air. An appraisal is not a home inspection, but rather a transcript of how the market will view your home. Ultimately, the more information you have, the better real estate decisions you will make.
In South Florida, B&F Estate Sales is a family owned-and-operated company that conducts successful estate sales (also known as tag sales).  In addition, we can provide our clients with a property analysis to help them ascertain what their asking price should be.
If you do get your place appraised and plan to sell, you may need to clear out a lot of your furnishings and other household items for whatever reason, like downsizing. B&F Estate Sales can prep your place for an estate sale, which they'll then conduct and oversee, making your life easier.  Regardless of your needs, they can help make your real estate endeavor a  less burdensome process.