The death of a family member can be very stressful. It's not just the death that's the hardest part, though; it's the responsibility that comes after the death — like the responsibility of the estate.
Let's face it. Grandparents or older parents like to hold on to things — a lot of things that you might have no idea what to do with, or where it should go. This can especially be overwhelming for only children who are left responsible for all the belongings their parents own and are unable to split them up amongst other siblings.
This is where B+F Estate Sales come in. Instead of taking in items you may not necessarily want or only have limited to no use for, they may be worth some cash. Check out this testimonial from Missy to see how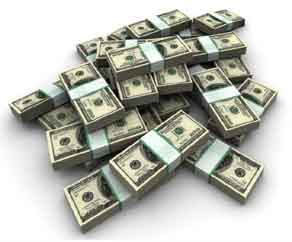 work:
"My mother was transferred to assisted living after residing in the same house for over 40 years. She had countless collectibles and items of value. Bonnie & Melissa were able to come in and knowledgeably inform our family of the value of the items. Our family all lives out of town and they gave us peace of mind, handling the tagging, advertising, selling and cleanout of all my mom's contents. We could not have gotten through this difficult task without their hard work and sincere caring from beginning to end."
Instead of keeping an entire house worth of items you might not necessarily want, but at the same time don't want to just throw away, keep B+F Estate Sales in mind when you don't know what to do with the contents of a loved one's estate. B+F can also assist in you in the sale of your home if that should be necessary.
*Photo Courtesy of buildingresults*