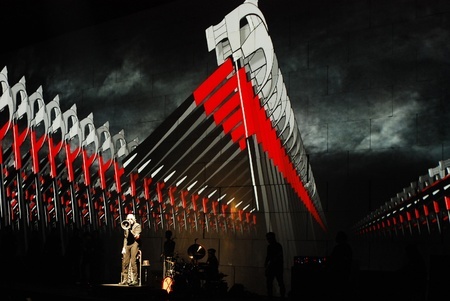 Record collectors are an increasingly targeted market. It is increasingly rarer to have a record collection, with fewer and fewer people investing their time and money in the antiquated technology. But this doesn't change the fact vinyl records once dominated the sound recording industry and there are still millions of presses in circulation.
Of these enumerable number records out there, some are even with quite a few bucks. And if you are or were a record collector at some point, maybe even you have a record in your attic worth thousands. And if you're just starting your collection, there are a few presses you should keep your eye out for, especially if your neighbor down the street is selling a box for $5 at her garage sale.
In particular, here are a few editions to keep your eyes peeled for and what you might be able to get for them:
The Challengers – Surfbeat ($70)
Pink Floyd – The Wall 3 Record Box Set ($100)
The Cure – 10:15 Saturday Night / Foxy Lady ($1,000-$2,000)
George Harrison – Love Comes to Everyone / Soft Touch with alternative sleeve ($5,000)
The Misfits – Horror Business Black Vinyl Edition ($2,500 -$10,000)
Led Zeppelin – Led Zeppelin with alternative cover ($5,000-$7,500)
This last mention deserves a little clarity. What separates the collector's edition of Led Zeppelin's self-entitled album from the rest is a simple, minute, trivial retail; the title is displayed in turquoise rather than the red orange found on the common press. And if you have the words Led Zeppelin on the upper-left of the cover of your copy of the debut album, you should know they are extremely rare and in even fair condition can get you upwards of $5,000.